Our plus points…
Project follow-up from A to Z
WHY
GRASSI BATEAUX ?
Grassi Bateaux has been working with yacht and catamaran enthusiasts since 1997.
Our mission?
To assist you at every stage of your journey as a happy boat owner: purchasing, preparation and customisation, renovation and maintenance, and also hiring and resale.
Our experienced technicians and sailors apply their know-how and versatility to your projects. We enjoy rising to new challenges every day and offer you innovative and customised solutions
Our little bit extra?
Our high-quality equipment and our location: La Rochelle, the technical location par excellence!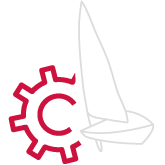 TECHNICAL
EXPERTISE
We train highly skilled technicians who are recognised for their professionalism, reliability and technical expertise.
At Grassi Bateaux, sharing and passing on knowledge is at the heart of our know-how. We learn from each other on a daily basis and make a point of exchanging our opinions and perspectives so as to challenge ourselves and improve our knowledge. We welcome youngsters to our company each year (trainees, apprentices…) and hand our know-how down to the younger generation.
PROJECT FOLLOW-UP
FROM A TO Z
Nous accordons une grande importance à la polyvalence
de nos équipes…
De plus, Grassi Bateau a tissé des liens privilégiés avec deux partenaires autour de métiers bien spécifiques : l'électronique (Electricité Marine) et la mécanique (Mécanique Plaisance), pour renforcer notre expertise. Nous disposons d'un réseau de partenaires et fournisseurs locaux nous permettant de gagner en réactivité !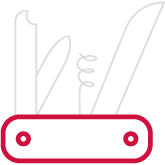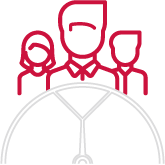 A PASSIONATE
& EXPERIENCED TEAM
TOur team has one thing in common: it is passionate about its work.
Some members of our team are sailors (some of whom race at a high level), which allows us to have both a technical and a strategic perspective. We make a point of nurturing our teams to ensure that they are completely dedicated and fulfilled. And this is an area in which we seem to be doing well, as more than half of our employees have been working at Grassi Bateaux for more than 15 years!
We value the "family atmosphere" and sense of loyalty in our business very much. And the same can be said of our customers, who don't hesitate to ask for their "sweetie" to manage their projects!
CUSTOMISED
PROJECTS
We look forward to the excitement that each new project brings!
The more out-of-the-box the aspiration or idea, the more our teams reflect, interact, challenge each other and work together to find the most suitable solution for your project. We enjoy working together, even though it isn't without its challenges!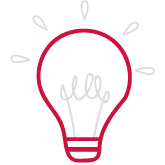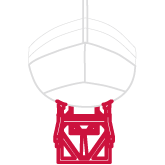 SPECIALIST
EQUIPMENT
We have chosen to ensure that we can develop in a comfortable working environment which is adapted to our tasks.
Our 1,200 m² hangar and 600 m² outdoor facility enable us to respond to every type of construction project and mean we can work in complete safety. We have invested in high-performance handling equipment (3 hydraulic trailers, a keel pit…) which allow us to take care of your boat throughout each project.
AN IDEAL LOCATION:
LA ROCHELLE
We are located a stone's throw from the marina in La Rochelle.
As such, we are situated in the heart of an ideal "technical location" in which the presence of all the players in the nautical sector creates a formidable synergy and greatly facilitates our supply (no more inventories, all our materials are within easy reach).
At the same time, La Rochelle is also the ideal point of departure for any boat owner wanting to set sail. Mooring your boat here will also be easier, as almost everything is within easy reach!